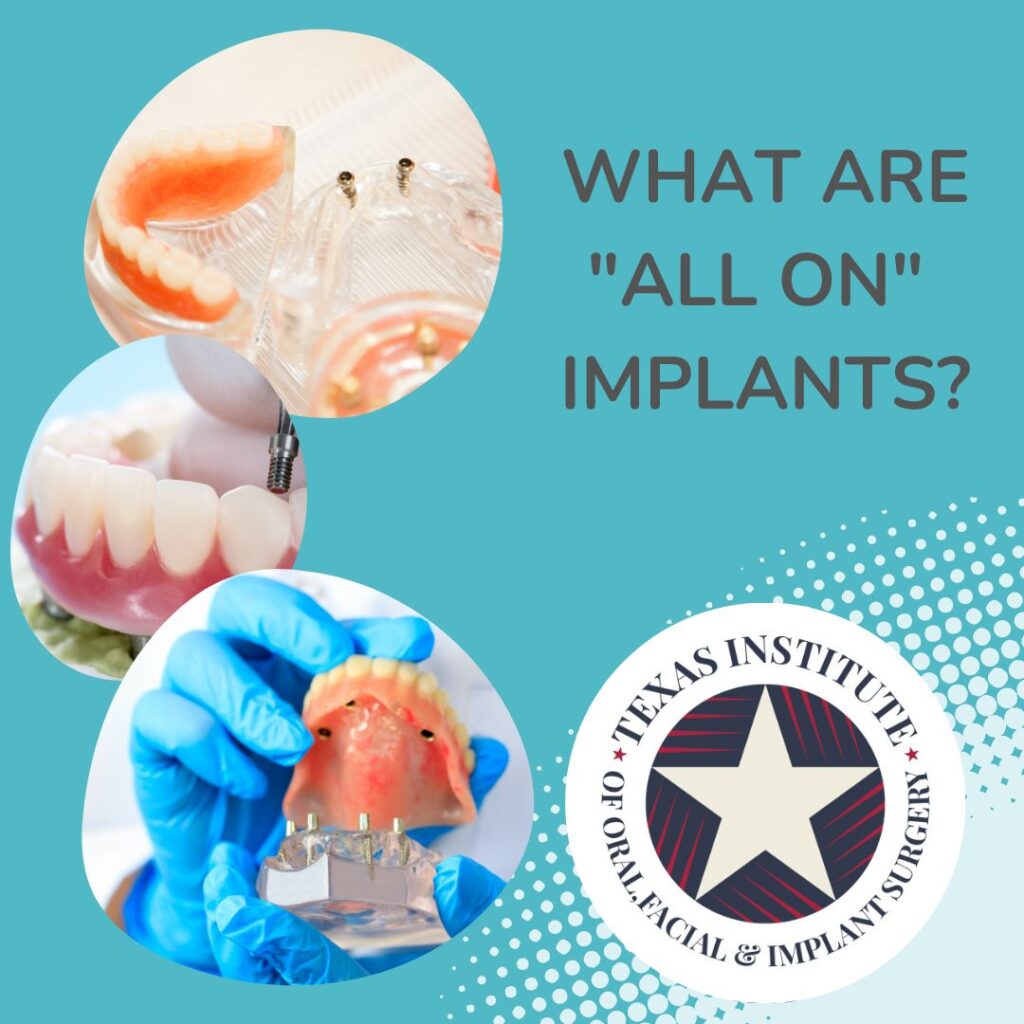 If you have multiple missing teeth or need to replace a full arch of teeth, "All On" implant systems may be a great solution to consider. This innovative treatment uses dental implants to support a full arch of teeth, providing a secure and long-lasting solution for those with extensive tooth loss.
Defining "All On" Implant Systems
"All On" implant systems, also known as full arch implants, are designed to replace an entire upper or lower set of missing teeth with a streamlined, fixed prosthesis that is supported by dental implants.
The "All On" implant system is a two-part solution that includes dental implants and a prosthetic arch of teeth. The prosthetic arch of teeth is custom-made to match the natural shape and color of your teeth, providing a seamless and natural-looking smile that's attached to a set of dental implants.
How Many Implants Do I Need for "All On" Treatment?
The number of implants needed for "All On" treatment can vary depending on your individual needs and the amount of bone available in your jaw. Typically, four to six implants are used to support a full arch of teeth, with four implants being the most common.
Since implants are extremely strong, they can support more weight than a natural tooth; that's how we're able to use a set of implants for full-arch restoration instead of one implant for every missing tooth.
Advantages of All-on-4 or All-on-6 Implants
"All On" implant systems offer several advantages over traditional dentures or individual dental implants. Here are some of the benefits::
Stability and Security:
"All On" implant systems are firmly anchored into the jawbone, providing permanent support and comfort that is unmatched by traditional dentures. This means you can eat, speak, and smile with confidence.
Improved Bone Health:
Dental implants stimulate the bone they're set in, helping to prevent bone loss and preserve your jaw structure. This can help to prevent additional tooth loss and maintain the shape and structure of your face.
Convenience:
With "All On" implant systems, tare no removable appliances to deal with and no need for denture adhesives or special cleaning solutions.
Long-Lasting Results:
"All On" implant systems are designed to last many years with proper care and maintenance. Unlike traditional dentures, which may need to be replaced every few years, "All On" implants can provide a more permanent solution.
Your Implant Specialist in Midlothian, TX
If you're considering "All On" implant treatment, it's important to work with an experienced and qualified implant specialist who can provide the best possible care and outcomes. At Texas Institute of Oral, Facial & Implant Surgery in Midlothian, TX, implant specialist has years of experience in providing "All On" implant systems to our patients.
Our Midlothian implant specialist uses the latest techniques and technology to ensure precise implant placement and optimal results. Our state-of-the-art facility is equipped with the latest dental technology, including digital imaging and 3D cone beam CT scans, to ensure accurate diagnosis and treatment planning.
If you're ready to restore your smile and regain your confidence, contact the team at Texas Institute of Oral, Facial & Implant Surgery in Midlothian, TX, to schedule a consultation today!