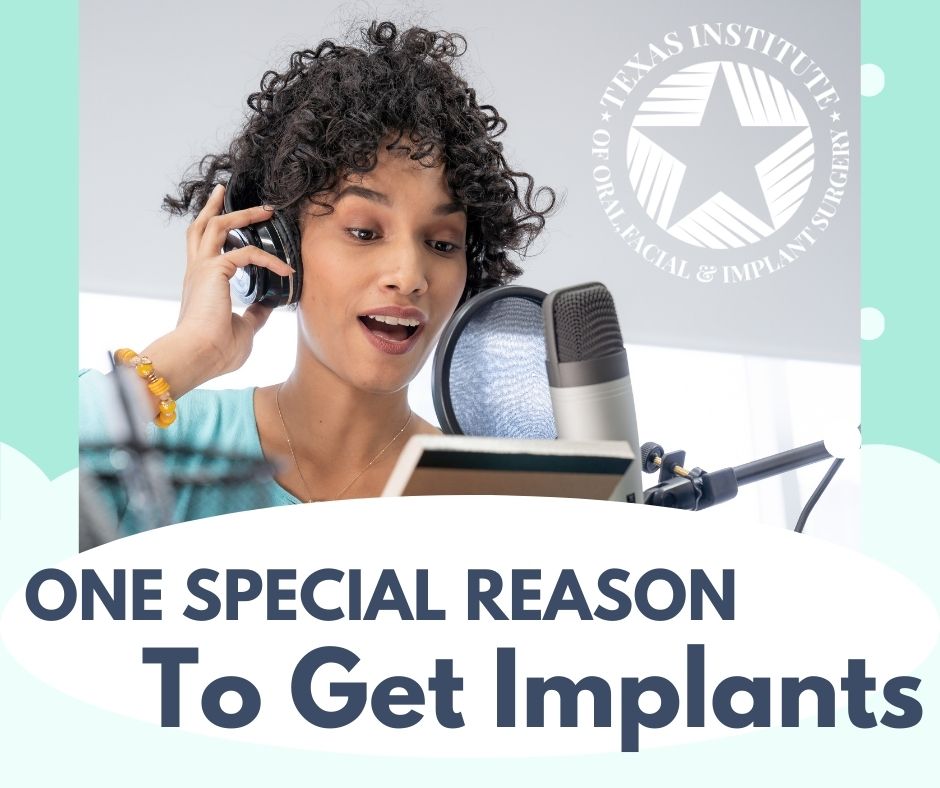 If you have one or several missing teeth in one arch of your mouth, then you know the feeling of embarrassment or self-consciousness that you feel when you're out in public. Mealtime can be another difficult situation. Instead of sitting to enjoy what's in front of you, you're having to figure out the best way on how you're going to chew your food or if you can even eat in front of other people. None of these situations have to be one you find yourself in any longer. If you need a reason to consider getting full-arch dental implants, that reason is you!!
Your Health with Full-Arch Implants
When self-care is spoken of these days, many people neglect to mention your oral health. If you are missing multiple teeth in an arch, it is very difficult to eat. Not chewing your food properly means the food is not being broken down as it should and can actually cause digestive issues.
You may also begin to experience bone loss in the areas of missing teeth since there are no support structures or natural roots sitting within the bone anymore. If you're wearing dentures, they can even cause discomfort and irritation to your gums, making them sore and uncomfortable over time.
Full-Arch Implants Boosts Your Confidence
Not only is eating difficult, but speaking clearly can be hard as well when multiple teeth are missing. Some words are meant to be pronounced through the teeth, and when those teeth are missing, your voice may end up sounding distorted.
And then there's smiling. Smiling is a natural reaction. But when you're missing teeth, it becomes something you think twice about, or maybe never ever do. The state of your mouth has the ability to tremendously affect the way you look and feel. Your self-esteem can bring you a long way in your life, but if you've completely lost your confidence, it makes your everyday interactions harder than they should be.
Choose You!
Choosing to get a full-arch dental implant system is the beginning of getting your life back. You won't have to worry about where or how to eat, and you will be able to laugh and smile with complete confidence. The implant system is permanently anchored so you never have to worry about your smile shifting out of place. Always enjoy the security you need when speaking or eating.
Implants are the closest thing to replicating your natural teeth, and since they are custom made, they are not bulky or uncomfortable. You can have a natural, youthful, and aesthetically pleasing smile that will put confidence back into your everyday life!
It's time to put you at the top of your list!
Contact the Texas Institute of Oral, Facial & Implant Surgery in Midlothian, TX, today to find out if individual or full-arch dental implants are right for you. We can reserve a no obligation consultation to discuss the best implant option for your smile and lifestyle.
We're conveniently located to serve patients throughout Ellis County, Mansfield, Cedar Hill, and surrounding communities. Call now to get started!