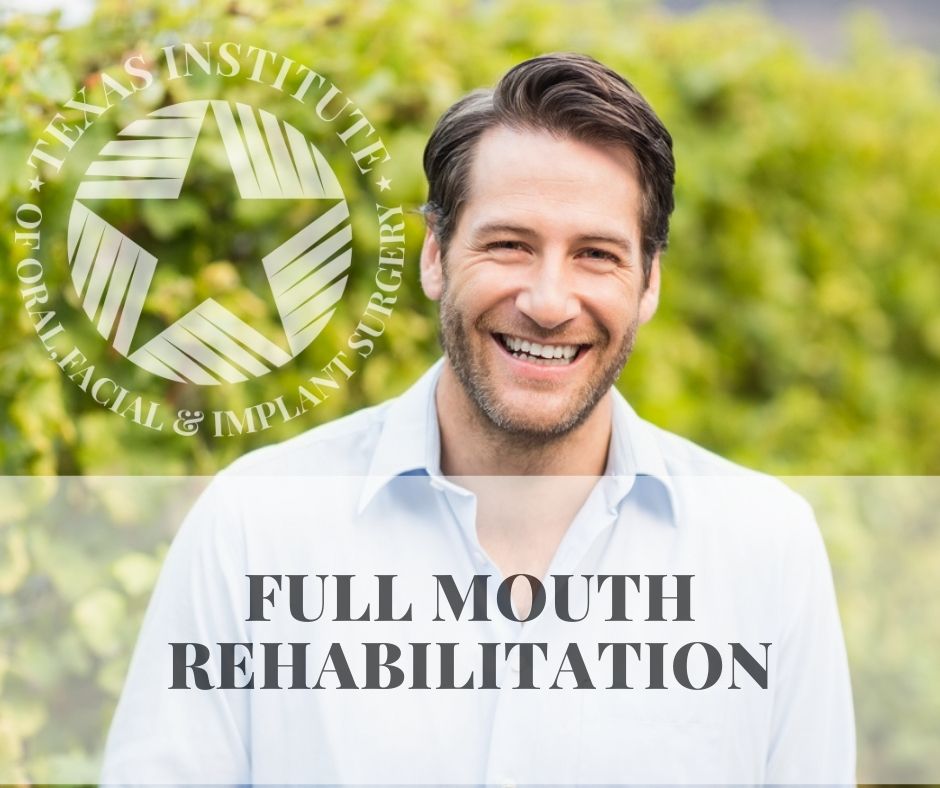 Do you have multiple missing teeth? Perhaps you're currently suffering from extensive periodontal disease, broken teeth, or already wear dentures and you're just hoping for a complete "overhaul" of your smile. With Full Mouth Rehabilitation (aka Full Mouth Restoration or "FMR") you can reconstruct your overall bite so that it is both functional as well as attractive.
An Individualized Experience
What is it that you need from a smile makeover? Is your goal to replace all of your teeth with dental implants, fill out your facial profile for a more youthful appearance, or give yourself the gift of a permanent restoration that doesn't have to come out at the end of the day?
At Texas Institute of Oral, Facial & Implant Surgery, we work with you one-on-one to discuss the possibilities. Your full mouth reconstruction experience will be one that incorporates the best implant therapies and restorations for your unique circumstances. So, whether you're trying to work within a specific timeframe or at a certain budget, we'll provide you with the best options to choose from.
Full-Mouth Results
One of the most unique facets of a full mouth rehabilitation experience is that we're not picking and choosing areas to address on a tooth-by-tooth basis. Everything is planned as a part of the comprehensive experience. As such, you can expect your bite to align properly and harmoniously, allowing for the best function and performance.
Additionally, being that the restorations are integrated into the same care plan, you can play a more hands-on role in how you want your smile's permanent characteristics to appear. Perhaps we're hoping to achieve a certain size, shape, or color across your entire bite. It's best to plan those types of smile makeovers as a whole, rather than one tooth at a time.
Request a Consultation
Contact Texas Institute of Oral, Facial & Implant Surgery to reserve an exam and consultation.