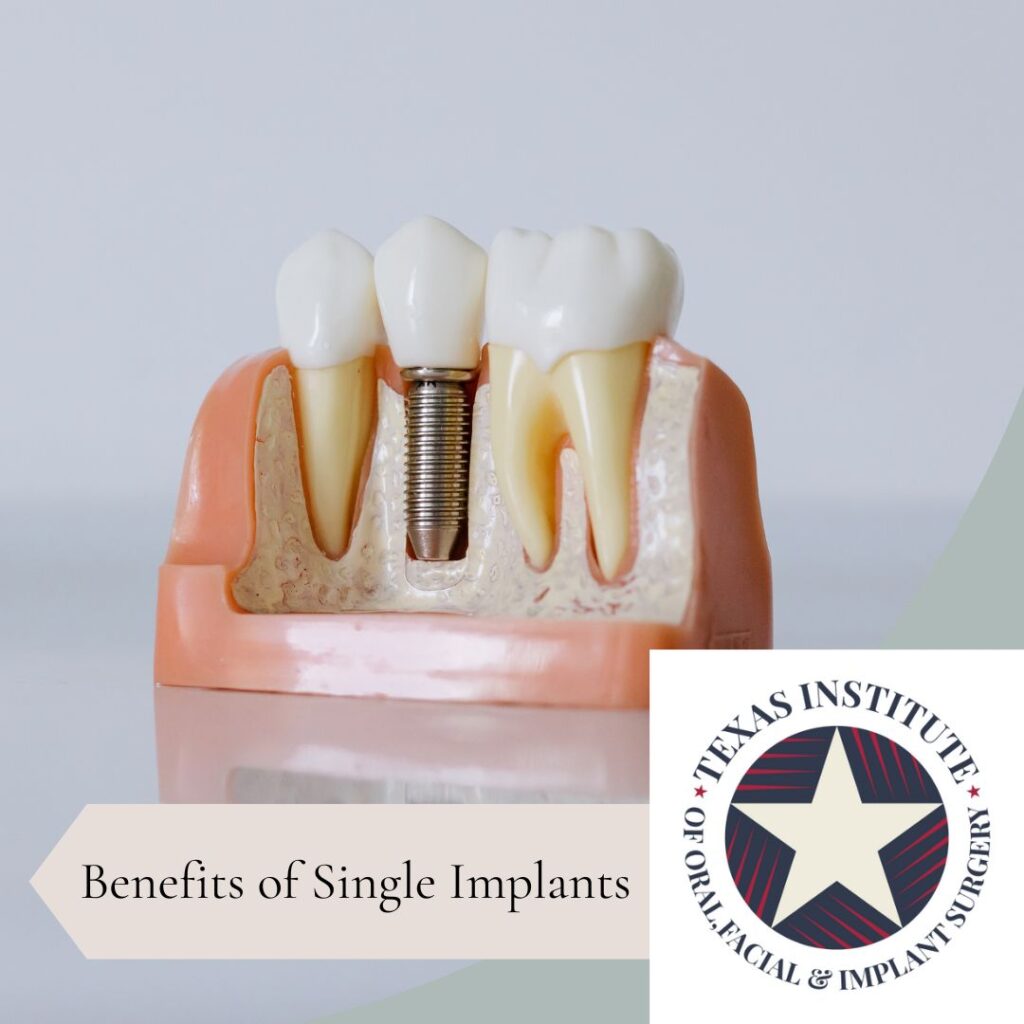 If you lost a tooth, you may feel a little "lost" yourself when it comes down to how to replace it. A dental implant can be an excellent solution, especially if you want the best return on your investment. Texas Institute of Oral, Implant & Facial Surgery in Midlothian provides advanced dental implant care, ranging from single tooth replacement to full mouth rehabilitation. We have something for everyone! 
Addressing Tooth Loss With a Dental Implant
Our teeth are pretty amazing when you think about how much they contribute to our quality of life. They help us enjoy our favorite foods, share a smile with others, and can significantly boost our confidence. It's understandable to feel upset or even embarrassed when you lose one (or worse, several.) Unfortunately, none of us are completely immune to tooth loss. Some of the most common reasons people lose teeth include situations like:
Extensive tooth decay
Periodontal disease
Traumatic injuries
Failed root canal treatment
Infection
When a tooth or multiple teeth are extracted or fall out, you can have trouble chewing, experience significant bone loss, develop speech issues, and feel embarrassed when you're around other people. Luckily, dental implants can save the day because of how lifelike they are and predictable the treatment is. 
What You Need to Know About Getting a Dental Implant
Dental implants are restorations made to resemble an anatomical tooth root. The implant itself is set into the bone, next to any other teeth you have. Implants typically have three main parts to them, including the body of the implant that rests in your jaw, the attachment abutment that connects to the top of the implant, and the artificial "tooth" portion, such as the crown or bridge that attaches on top of the implant abutment.
Dental implants are a fantastic option that can significantly improve your diet, speech, and overall quality of life after losing teeth. Since they look and function just like natural teeth, it's no wonder dental implants have been the standard of care in restoring smiles. While there are other options to replace missing teeth, such as bridges, and removable dentures, dental implants outshine these options as they mimic a natural tooth the most! They are also non-invasive to your other teeth, making them much better than getting a fixed bridge or wearing a prosthesis that clasps onto and rubs adjacent teeth. Best of all, your implants have the same (if not better) chewing ability as natural teeth do, so you don't have to worry about cutting your food up into small bites or sticking with soft textures. 
If you're looking for the best dental implants in Midlothian, visit our Ellis County specialist at Texas Institute of Oral Facial & Implant Surgery. Reserve your consultation today to discuss what will work best for you, your oral health goals, and your dental implant needs.