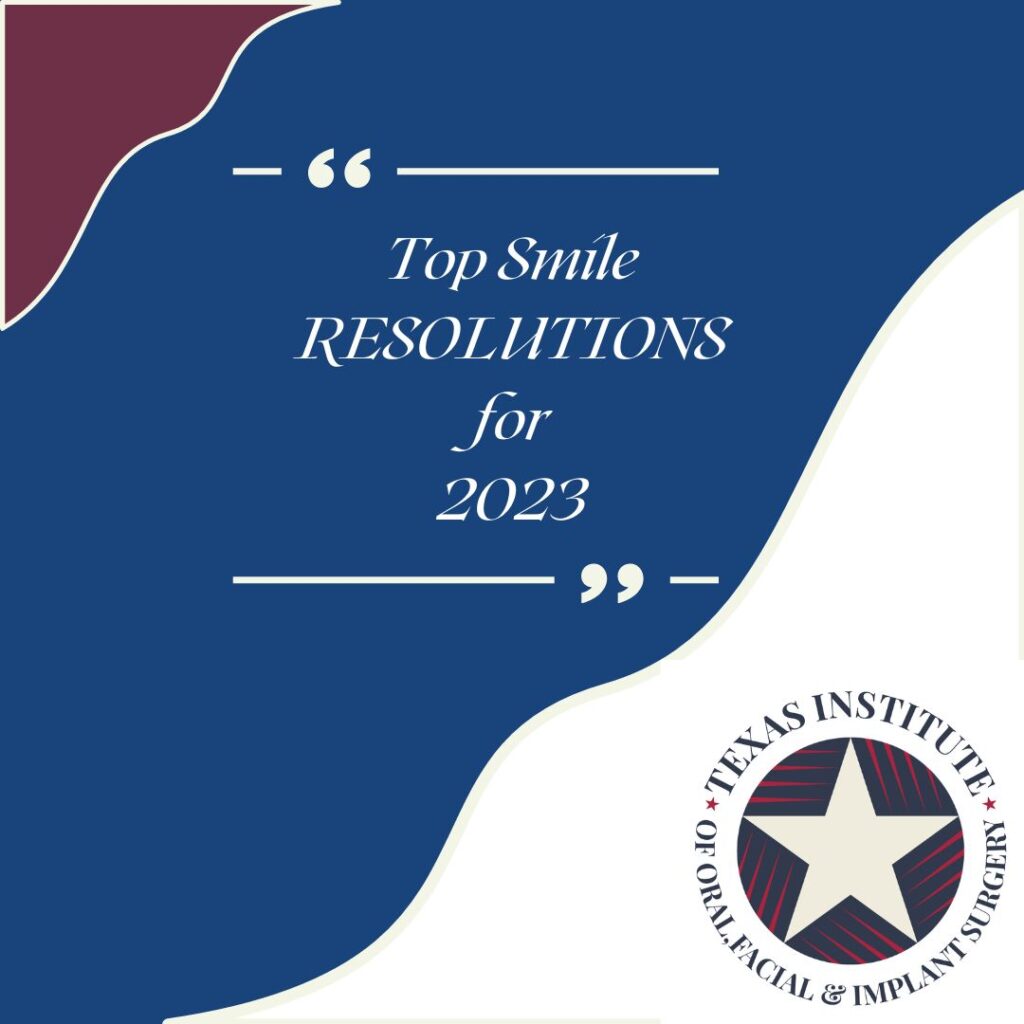 We all do it. We tend to make them the as the end of the year comes around. Most of the time we have the best intentions of keeping them, but usually fall short. Yes, we're talking about New Year's resolutions. Texas Institute of Oral, Facial & Implant Surgery is here to help you fix that. Working together, we can assist you in achieving the goals you have for your smile this coming new year. If you're not sure where to start, here are the top smile resolutions you can make:
Replace Missing Teeth in Your Smile
If you've been suffering from the embarrassment of missing teeth, make this new year the one to fix that. Dental implants are the perfect way of making your smile whole again. Using implants to replace missing teeth allows you to transition smoothly from having open spaces to a complete set of functional "teeth."
Implants are made from a biocompatible titanium material that makes it a sustainable and compatible part of your smile. Customized to fit your bite, no one will know the difference between your new implant and your natural teeth.
A Botox Boost to Your Smile and Face
There is nothing wrong with wanting to refresh your appearance or look more rested. A little boost with some Botox can help you feel rejuvenated for the new year without the hassle of long and invasive surgical procedures. With Botox you can smooth out the appearance of your skin, erasing fine lines and wrinkles that develop over time. Easily begin the new year with the confidence of knowing you look and feel like the best version of yourself.
Smile Healthy: Catch Up on Dental Work
If you've been putting off important dental work like wisdom teeth removal or having a diseased tooth removed, now is the time to get it done. You can begin the year without the worry of any unexpected, preventable dental emergencies. Not addressing oral health issues like wisdom teeth can give them the opportunity to worsen and flair up at the most inconvenient time. It's better to be proactive and get ahead of things, keeping you in control of the situation and allowing you to choose when to have the procedures planned.
Scheduling treatment too late in the year can also limit the appointment times available, so completing any outstanding dental work in the early part of the year can be very beneficial since your insurance policy resets at that time.
Call Us to Discuss Your Smile Needs
Our consultations are provided so that you can come into the office with all your questions and leave feeling confident and informed about treatment options. We take the time to put together a plan specifically designed for you, keeping your smile goals in mind.
This year as you start making your resolutions, why not let Texas Institute of Oral, Facial & Implant Surgery in Midlothian, TX help you fulfill the plans you've had for your smile for some time now?
Start your new year off right this year by looking after your oral health goals. Call us today to schedule your no obligation dental exam.