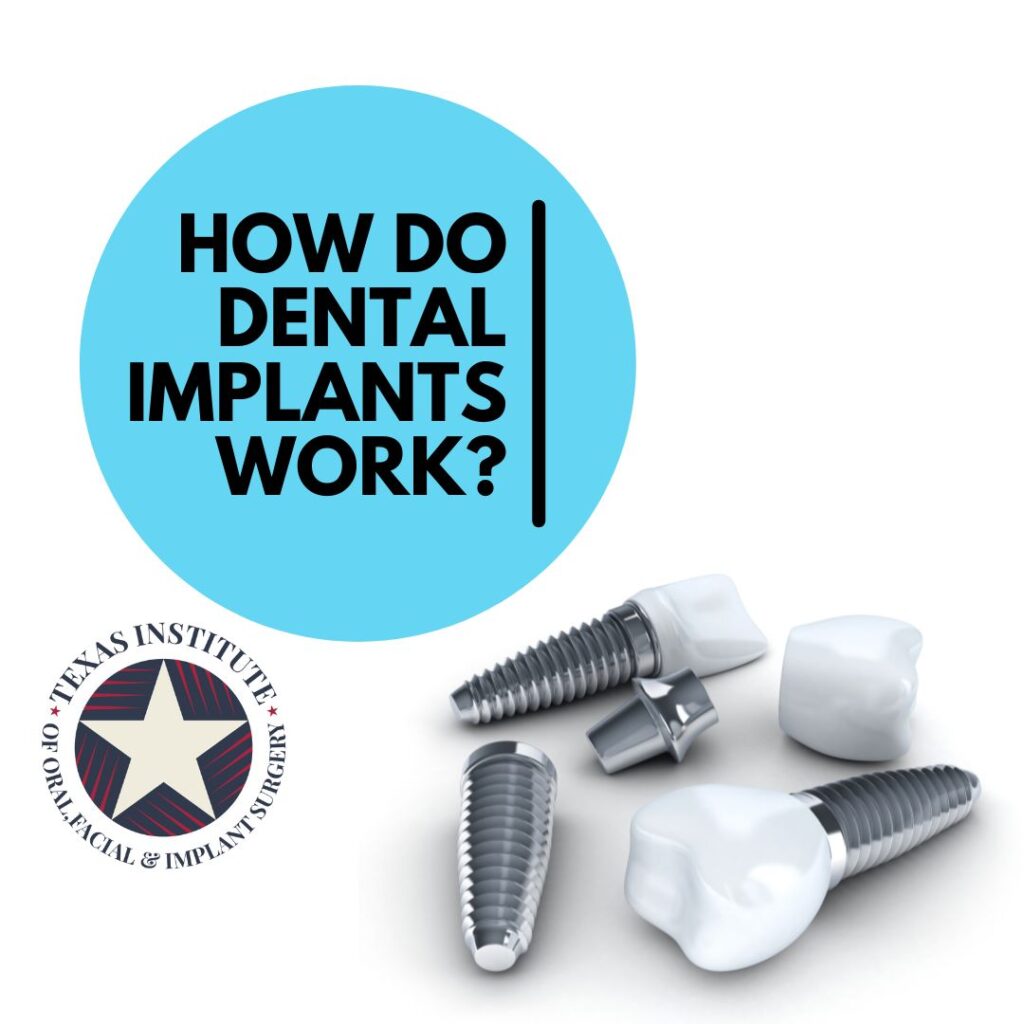 Dental Implants are surgically implanted tooth replacements for our patients who are looking to replace one or more missing teeth. Ellis County dental implants help to maintain the long-term health and integrity of your smile because they look and feel like natural teeth.
Implants have become one of the most sought after tooth replacement options in Midlothian because of their success, cost-effectiveness, and minimally-invasive treatment process.
Where Do I Begin?
Although dental implants are not a new concept in dentistry, when it comes to seeking treatment, many patients still do not know what's involved and where to begin. The first place to start is with a consultation at our dental implant clinic in Midlothian. At your consultation, our specialist can perform the necessary exam to see if you are a candidate for implant or implant-related therapy. Your oral anatomy and bone must be healthy enough for the procedure and to ensure the success of the implant.
How Does it Work?
Dental implants are made from biocompatible titanium material that will act as the "root" of the new tooth. The implant is placed into the bone and allowed to integrate, where the bone will naturally begin to bond with the implant, fusing it into place next to your other teeth. The installation is a minimally invasive surgical procedure that requires a small incision in the gum tissue. The implant is then guided into place and inserted into the dental ridge in the best position. Once completed, it can take 3-6 months for the bone and the implant to integrate together. Once this is complete, a crown or bridge is fixed to the top of the implant(s), providing you with a completely new smile.
Custom Made
Every mouth is unique, which will make every implant case unique as well. This requires every treatment plan we create to be designed with your personal needs and preferences in mind. The proper measurements are taken for each patient including how the implants are placed, the types of implants you need, and that the visible crown portion is also customized with the specific size and color that matches the rest of your teeth. This level of attention ensures that the implant will function as your natural tooth would without interfering with the surrounding tooth and gums. It also provides the high level of aesthetic outcome you depend on from a smile reconstruction.
Contact Us To Learn More
Some people only require one implant while others may have a more complex situation requiring multiple or full-arch implants. Whatever the case may be, the team at Texas Institute of Oral, Facial & Implant Surgery are trained and highly experienced in all types of implant cases.
In order to learn more about the process and find out how you can benefit from dental implants, schedule a consultation with our specialist. We will complete a comprehensive exam to determine the best course of treatment for your situation. There is no obligation and you will leave our office well informed and ready to make the best decision for your oral health.
We proudly serve patients in the Midlothian, Cedar Hill, Mansfield, and Waxahachie areas. Call us today.