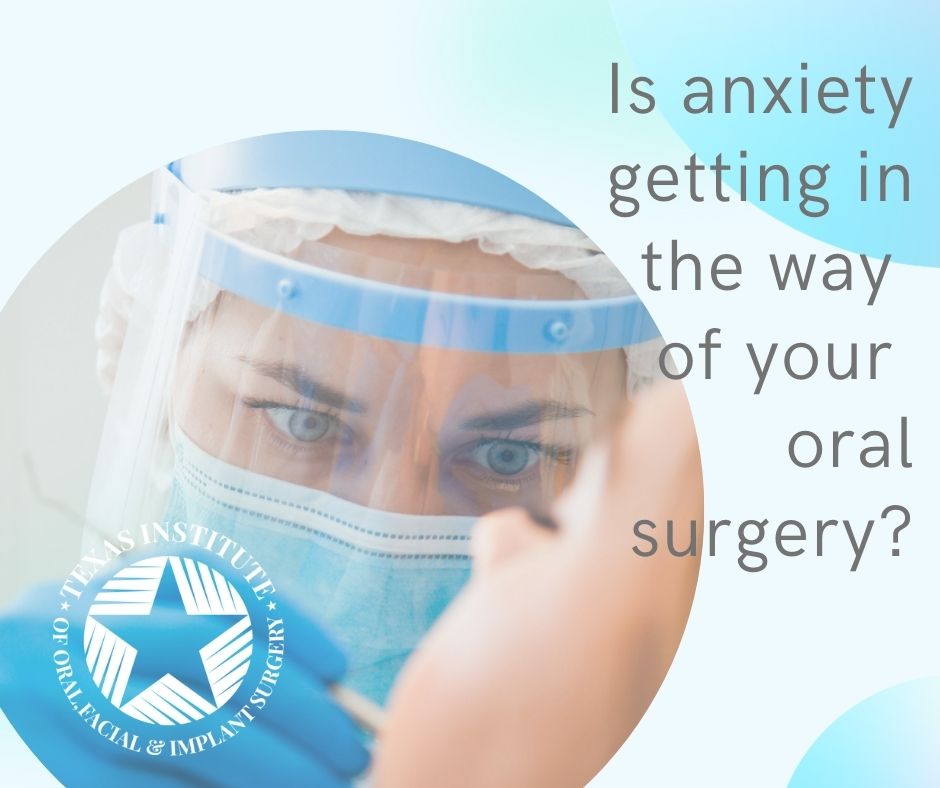 Dental anxiety, regardless of how "mild" or "severe" it may feel, can often be a barrier when it comes to accessing the dental treatment you deserve. Even if you know you need a particular procedure performed, just one bad experience from the past can prevent you from even scheduling a consultation with your dentist.
It's no different when it comes to specialized procedures like oral surgery, wisdom tooth removal, or dental implant placement. And as with many oral health conditions, delaying treatment can lead to more aggressive care needs and additional expenses.
Overcoming Dental Anxiety (Oral Surgery)
There are two important things to keep in mind when you're struggling with dental anxiety:
One is to find a passionate, gentle oral surgery center in DFW that's committed to your comfort and a high quality of care. Meeting a Dallas oral surgeon one-on-one may be the only peace of mind you need.
Two, ask about the oral surgeon's sedation methods and options. How do they work? Will you sleep through the entire appointment? Is there a chance you'll remember anything? What is the recovery like?
Although there are various types of sedation dentistry used throughout the greater DFW area, an oral surgery specialist will be able to provide you with the deepest, most relaxing, and safe anesthesia options without having to visit a hospital.
Meet Our DFW Oral Surgeon
Texas Institute of Oral, Facial & Implant Surgery offers the convenience of close-to-home care with the skilled hands of a highly-experienced oral surgery expert. We're conveniently located in south DFW near the center of Mansfield, Cedar Hill, Dallas, Ellis, and Hill County.
Contact us today to reserve a private oral surgery evaluation. We're happy to help!