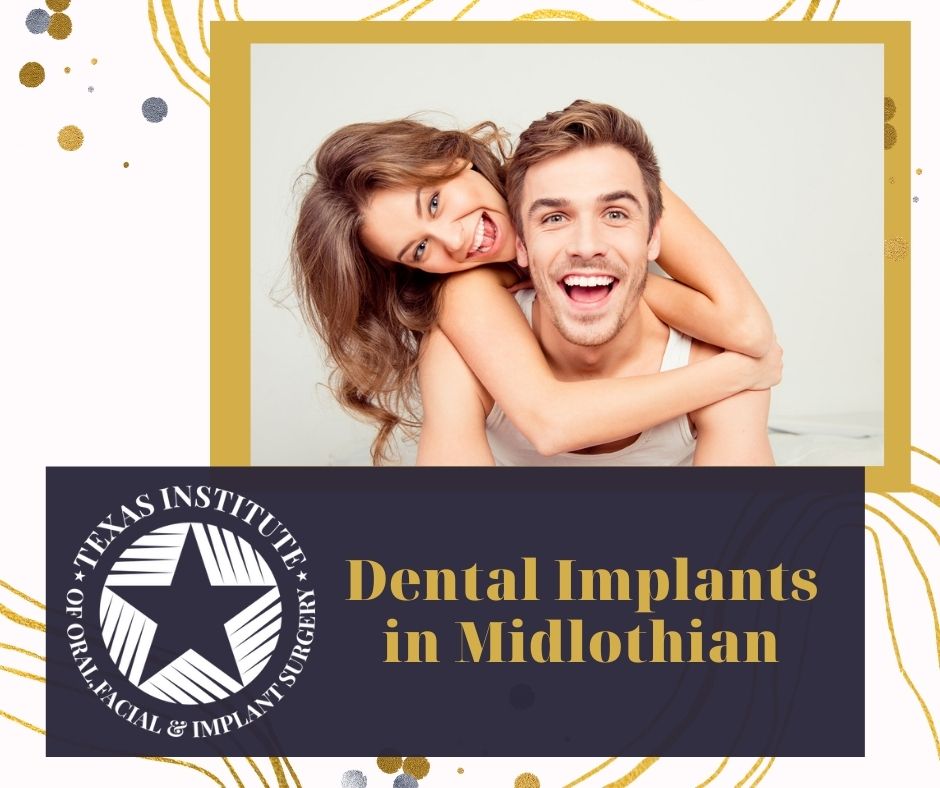 Thinking about meeting with our Midlothian implant specialist to discuss how dental implants can replace your missing teeth? Here's the basics of what you need to know before you give us a call:
What are Dental Implants?
Dental implants are biocompatible restorations that act like artificial tooth roots. Our Midlothian implant specialist will place them into the bone near the location of your missing teeth, filling in the space without altering your surrounding smile. They're one of the most lifelike and non-invasive options for restoring your smile's integrity.
How Many Teeth Can Dental Implants Replace?
As many as you need. Single dental implants work great for replacing individual teeth. But if you have several teeth that need to be restored, our Midlothian implant specialist can use a pair of implants to anchor a multi-tooth dental bridge. Or in the instance of full arch restoration, an All-on-4 treatment may be exactly what you're looking for. Dental implants are extremely durable and capable of supporting more weight than an anatomical tooth.
How Long do Dental Implants Last?
When you care for them properly, dental implants have the ability to last the rest of your life. With a 98% success rate, modern implant therapy is one of the most predictable and long-lasting tooth replacement options available to our patients.
Am I a Candidate for Dental Implants?
If you're missing one, several, or all of your teeth, then dental implants may be the best way to restore your smile. However, there are a few criteria that must be met. During your consultation, our Midlothian implant specialist will need to evaluate your bone anatomy, screen for infection, and review your current medical history.
Midlothian Implant Specialist
Our Midlothian oral surgeon is an expert in single, multiple, and full-arch dental implant therapy. We're conveniently located between Waxahachie, Mansfield, and Cedar Hill, making it convenient to access high-quality implant dentistry close to home.
Contact us today to reserve a zero-pressure consultation.