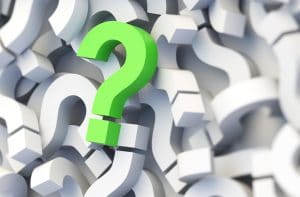 Tooth loss is what most people try to avoid by practicing good hygiene and attending regular dental visits. Unfortunately, teeth may be lost for a wide variety of reasons, and some are not always preventable. The good news is that high-quality dental care also includes restoring your smile after tooth loss as well as preventing it. For many people who experience tooth loss, the potential consequences of the loss can often be mitigated with the help of dental implants. By replacing your lost teeth roots with dental implant posts, we can restore your smile's appearance and bite function as well as many of the vital functions of your natural teeth roots.
1. What does receiving implants involve?
Dental implant posts, which are often made from biocompatible titanium, are designed to be a more comprehensive tooth replacement solution. In addition to replacing the visible parts of your teeth, they also replace the roots that used to rest in the bone structure of the dental ridge. This is why dental implants must be surgically placed, unlike more conventional tooth replacement options (such as bridges and dentures). When implant posts are placed, the ridge's bone structure heals to their surfaces, closely mimicking the way it supports healthy, natural teeth roots.
2. Will I have to visit another dental office?
Because of the more complex nature of dental implant placement compared to more conventional tooth replacements, not many dental health offices are equipped to perform every phase of the treatment process. Receiving implants may involve visiting one office to receive your implant posts, then visiting another office to have your custom-designed restoration secured to the implant posts. However, at our office, we can perform every step of your treatment, from planning and performing implant placement to designing and placing your custom restoration.
3. Can I receive my restoration the same day?
In addition to having to visit multiple offices throughout the treatment process, receiving dental implants can also mean having to wait several months during the healing process before you can receive your restoration. However, one of the advantages of performing complete dental implant treatment in-house is the ability to perform same-day treatment. Known as Teeth in a Day, we can custom-design a high-quality temporary restoration that can be placed on your dental ridge immediately after your implant posts have been placed.
Learn more about the dental implant process
Dental implants can offer many people a more lifelike solution to replacing lost teeth, and therefore, a better way to preserve their smiles afterward. To learn more, or to schedule your consultation, call the Texas Institute of OFI Surgery in Midlothian, TX, today at 469-649-8259. We also serve patients who live in Dallas, Mansfield, Cedar Hill, Duncanville, Desoto, Red Oak, Waxahachie, Ft. Worth, and all surrounding communities.