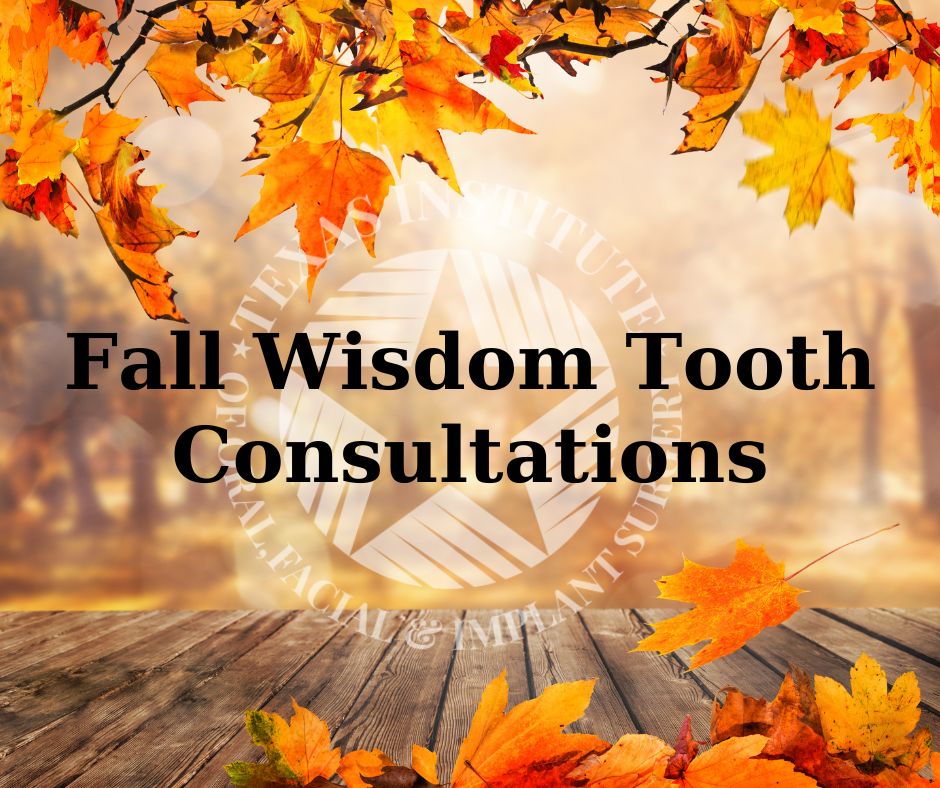 The seasons have changed and everyone is pretty much back into a steady routine. High school and college students are back to school and well into their academic year. Their schedules are more organized but a lot busier with extracurricular activities before, during and after classes. We know the hassle it can be trying to get them to disrupt their plans to go see a dentist. At this stage of life, however, it's important to prioritize monitoring their wisdom tooth development.
The Fall is an excellent time to plan wisdom tooth consultations; it leaves time before the end of the year for any necessary procedures and better flexibility when it comes to working around classes and holidays.
Expert Wisdom Tooth Exams
Teens often wait until they're experiencing pain from their wisdom teeth before they ask their parents about going to the dentist. But in some scenarios, there's no pain or associated symptoms present at all. But that doesn't mean their wisdom teeth aren't growing in or becoming impacted. The only way to be sure of how things look is to get expert advice from an oral surgeon.
A wisdom tooth consultation will provide a detailed analysis of your child's situation, which will help you to understand the next steps need to be. When you visit the expert team at Texas Institute of Oral, Facial & Implant Surgery, we use the latest technology and 3D imaging to pinpoint the exact positioning of each wisdom tooth. At that point, we can discuss whether it's best to watch and wait on things, or to plan a wisdom tooth removal over the holiday break.
Take Advantage of School Holidays
Trying to find the right time to have wisdom teeth removed can be a bit tricky when working with your child's timetable (especially if they're off at college.) You need time for planning any necessary surgery and the recovery afterward as well. Why not take this time to schedule a consultation before or during the thanksgiving holidays. Most people are off for a few extra days and setting an appointment for a brief consultation will allow you to prepare for the right time to have any surgery completed, if it's necessary. This will also give you enough time to look into your dental benefits with regards to coverage for the surgery. Wisdom tooth removal already brings its own set of anxiety and concerns. Sorting out your finances early, before the end of the year, will help to remove any added worries about the costs involved when your insurance benefits expire.
Reserve a Wisdom Tooth Consultation Today
If you are in the Ellis County, Midlothian, Waxahachie, Cedar Hill, or Mansfield areas, contact us to schedule an appointment for a no-obligation wisdom tooth consultation.  Our specialty office is equipped to handle treatments that range from simple to complex in a warm and inviting space. Our team is highly trained and experienced, with a commitment to provide you and your family with expert care on your oral health journey.