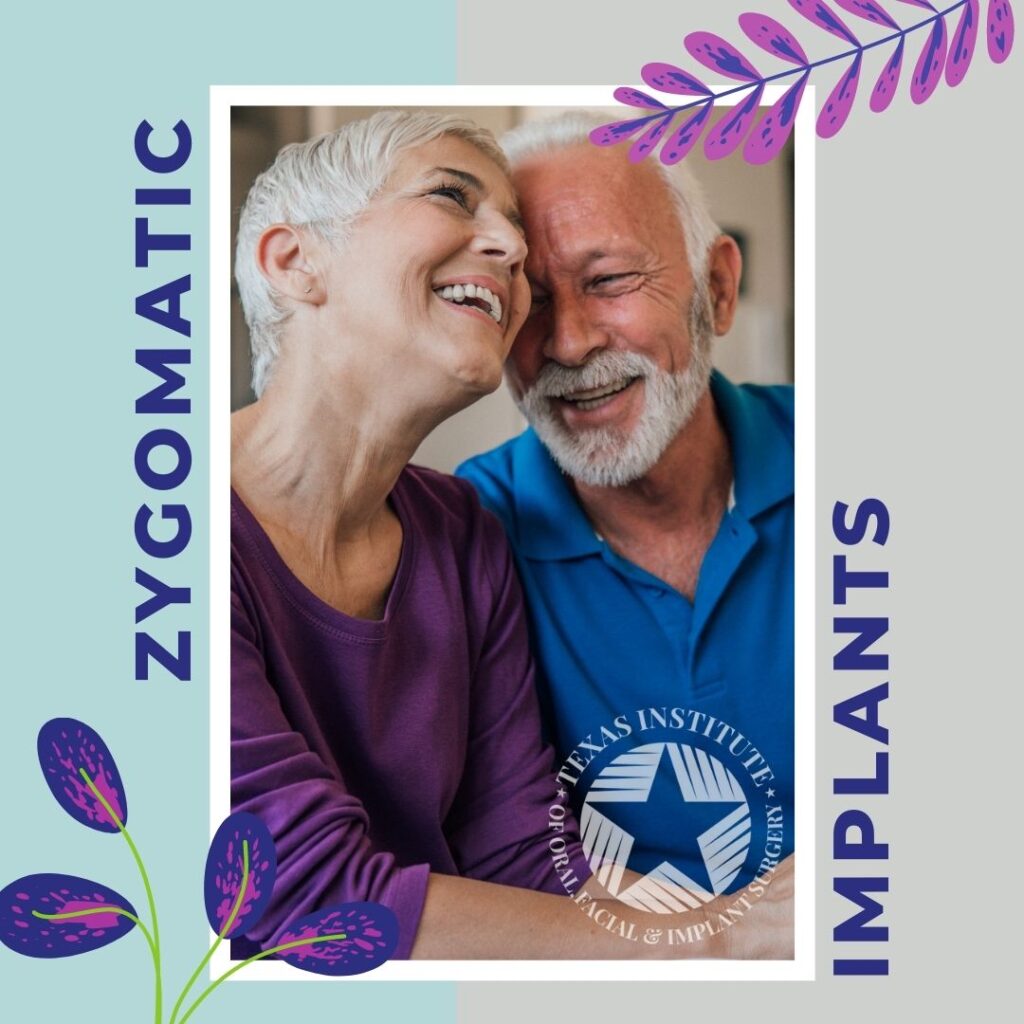 A zygomatic dental implant can sound like something from a sci-fi movie, but it isn't science fiction. Zygomatic implants are a type of dental implant that oral surgeons and implant specialists use to treat specific cases where missing teeth are involved.
Replacing missing teeth is not only beneficial aesthetically, but it also improves your health and quality of life. When teeth are missing, the bone in the jaw tends to shrink away. This can make traditional dentures very uncomfortable or loose, because they won't fit properly due to the shrinking bone tissue. It can also make it challenging to place implants, especially in the upper jaw. That's where zygomatic implants can help.
Zygomatic Implants
Zygomatic implants have longer posts and are anchored at an angle in the zygomatic bone, or cheekbone, giving much more support to those who have less facial bone structure to work with. The implants are also placed at an angle, which means they can avoid the sinus area and any nerves or blood vessels adjacent to them.
Severe bone loss is the main reason you may choose a zygomatic implant, but there are other benefits as well.
No Bone Graft Needed
In the past, if a patient with severe bone loss wanted to consider implants for missing teeth, they would need to have a bone graft. This is where bone is transplanted or synthetic materials placed in the jaw to grow and create a stable environment for an implant. With a zygomatic implant, patients can bypass the need for a bone graft in the upper jaw. Having a bone graft is a separate surgical procedure from implant surgery and would require its own recovery time. It is also another added cost to the implant treatment that those patients can avoid.
Saves Treatment Time
Since no bone grating is required for most zygomatic dental implants, there is no need to factor in the healing or integration time for that surgery. This can reduce your oral rehabilitation timeframe by anywhere from 3-6 months, depending on the individual. A zygomatic implant also means that a prosthesis has the potential for immediate placement in limited cases. We aim to provide some type of restoration—whether permanent or temporary—for all dental implant clients, eliminating the need for you to ever be seen with missing teeth during your oral rehabilitation.
A Smart Investment in Your Smile
Dental implants are much more than a way to improve the way we look, they are a way to improve the quality of life we experience. A person's normal daily habits (such as eating, smiling, or speaking to coworkers and friends) are dramatically improved. In turn, your investment in traditional or zygomatic dental implants can tremendously benefit your confidence.
You can't go wrong with dental implants. Zygomatic implant designs open up a door of opportunities for people who typically don't qualify for treatment.
Find Out if Zygomatic Implants are Right for You
Schedule a consultation with the Texas Institute of Oral, Facial & Implant Surgery today to discuss whether zygomatic implants are right for you.