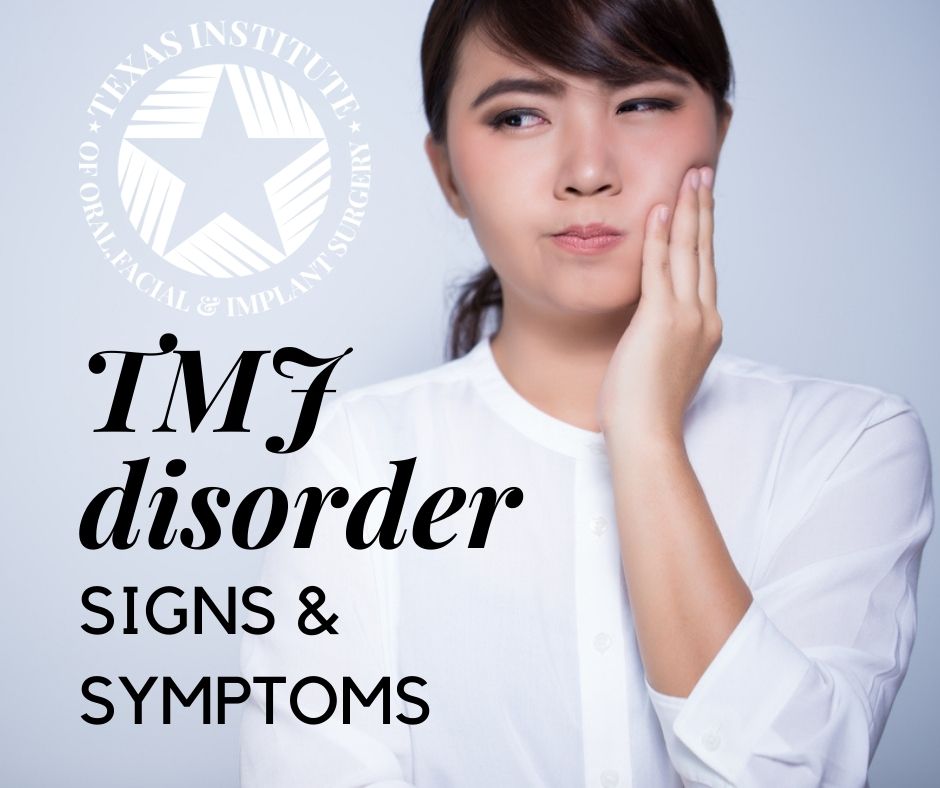 TMJ Disorder (TMD, TMJD) is a condition that significantly reduces the function of your temporomandibular joints — that is, the joints on either side of your mouth, just in front of either ear. Although it's fairly common to experience TMJ pain from time to time, clinical TMD can be extremely inhibitive and uncomfortable for a long period of time.
If you suspect that you could have TMJ disorder/TMJD, here's what to look for:
Limited Range of Motion
Someone with TMJ disorder will usually be unable to open their mouth as wide as they used to. It could even be painful to close their teeth together and apply pressure while chewing. If you can't open your mouth without discomfort, it could be due to joint abnormalities.
Clicking or Popping Jaw
Depending on the anatomy inside of your TMJ, the disc may pop or click when you're opening and closing your mouth. Audible noises aren't normal. There could even be a slight crepitation/grinding noise if the bone is unhealthy.
TMD Pain, Headaches, or Earaches
Chronic TMJD pain can cause migraine headache symptoms, ear pain, and muscle aches through your neck and shoulders. If you're prone to clenching and grinding your teeth or suffer from sleep apnea, you'll probably also notice worn or flat teeth.
Deviation to One Side
TMJD alters the natural patterns of motion in your mandible. When you open and close, you might notice your jaw deviating to one side instead of moving straight up and down.
Request a Professional Evaluation
Texas Institute of Oral, Facial & Implant Surgery has onsite 3D CT scanning technology, allowing us to see directly into your TMJ to evaluate the tissues, ligaments, and bone tissue from every angle. If you're experiencing symptoms of TMJ pain, contact our office today to request a consultation.