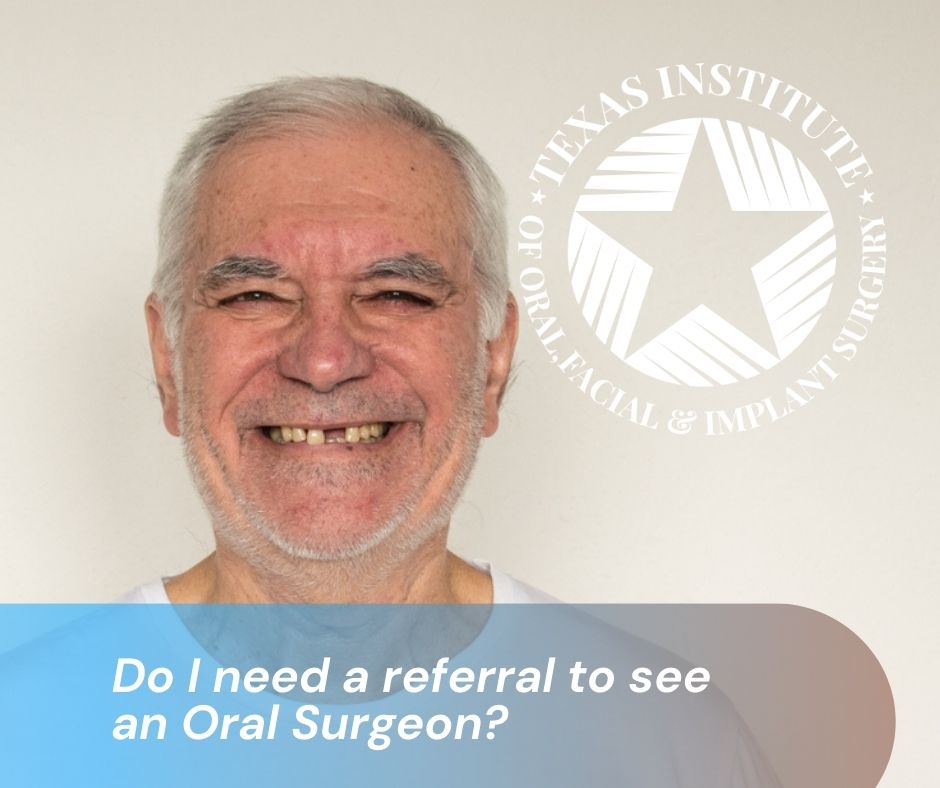 If you're thinking about getting an opinion on a specialized procedure — such as dental implants or wisdom tooth removal — you may be wondering which type of dental provider you need to see. Perhaps you already have a general dentist or maybe you haven't been to a dental office in years. But you do know that oral surgeons are the experts when it comes to certain types of dental treatment. A referral to an oral surgeon may be just what you need.
Seeing an Oral Surgeon If You Already Have a Dentist
Are you seeing your general or cosmetic dentist on a regular basis? Talk to them during your regular checkup or call their office directly to ask for a referral. They can easily share a copy of your records and most recent X-rays with our specialty practice for a more comprehensive assessment of your oral health history. As professional partners in your care, we will coordinate therapies and clinical notes to ensure your personal priorities are addressed in a joint approach. And if additional images necessary – such as 3D CT scans – they can be shared with your referring dentist for them to reference in the future.
Oral Surgeon Referral: If You Don't Have a Dentist
Feel free to contact Texas Institute of Oral, Facial & Implant Surgery directly. You do not necessarily need a referral to schedule an exam. We'll gather your insurance information and take an appropriate images on the date of your exam. After we address your primary concerns, be they something such as wisdom tooth pain or replacing missing teeth, we can direct you to an Ellis or Dallas County dentist for routine and preventative care.
New Patients Always Welcome
Texas Institute of Oral, Facial & Implant Surgery provides comprehensive oral surgery services for families throughout Midlothian, Cedar Hill, Mansfield, Waxahachie and the surrounding communities. Contact us today to request an appointment.