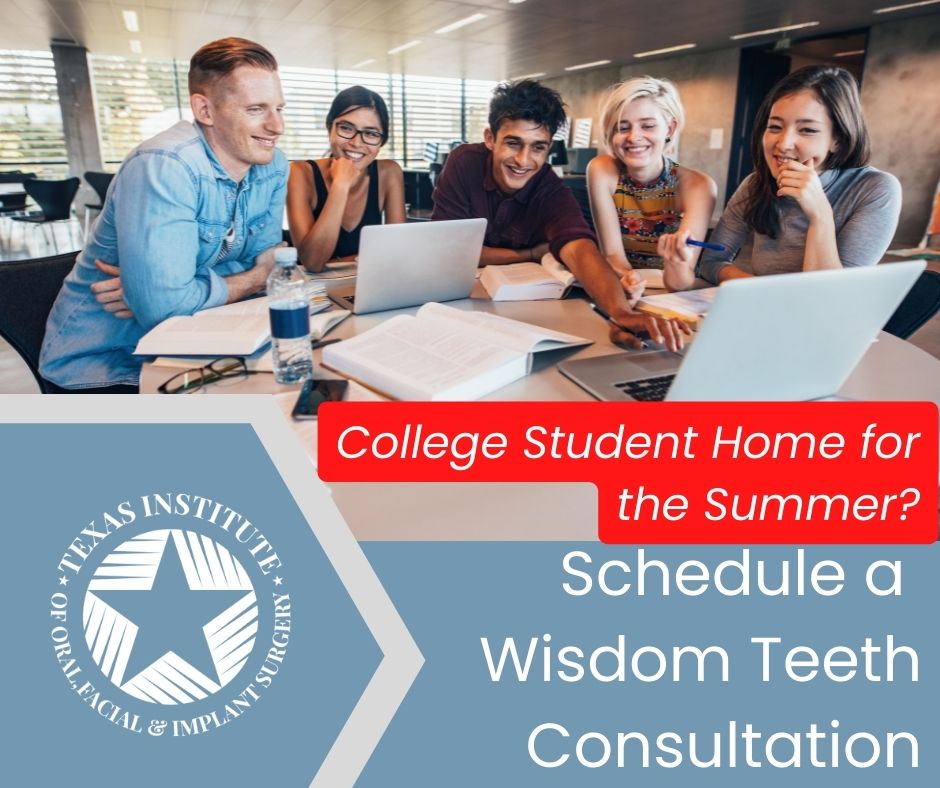 If they aren't already, your college student will probably be homeward bound sometime soon. They probably have a million plans set, places they want to go, or friends they want to catch up with. You, on the other hand, are probably more concerned about their health and if they have been taking care of themself properly.  Checkups, dental visits, and even immunizations might be due up soon. As well as a wisdom teeth exam.
One thing that is common among college students is issues with their wisdom teeth. Sometimes the gums around them can get inflamed and cause pain or swelling. At other times, there can be issues brewing silently under the gums that cause further damage if not attended to promptly. That's why it's important for your teen or college student to have their wisdom teeth evaluated at regular intervals.
Why Schedule a Wisdom Teeth Consultation?
You may be wondering if scheduling a wisdom teeth consultation is necessary, especially if your teen is not experiencing any pain.
The absence of pain does not necessarily mean there are no issues with their teeth. Only a specialized x-ray can get a clear picture of how the wisdom teeth are forming and growing in. At our Midlothian office, we use advanced imaging and diagnostic technologies to assess the teeth and come up with a suitable treatment plan.
Our friendly and experienced treatment coordinators will help you go over any insurance plan you may have to find out about your coverage details. Consultations give you the opportunity to ask questions or voice any concerns you may have before a surgery is scheduled. We will take the time to listen and then explain the procedure, so you walk away knowing your young adult will receive the best care possible.
When to Schedule a Consultation
Yes, you can schedule a wisdom teeth consultation anytime, but the best time to book one is when your teen or college student is home on a summer break or between semesters. Having a consultation during summer vacation gives you and your teen the opportunity to discuss your options and to plan ahead accordingly.
Benefits of Scheduling Ahead
Having a wisdom teeth consultation early gives you the benefit of being able to schedule wisdom teeth surgery at a more convenient time for your high school or college student. You will be able to schedule an appointment that won't interfere with important school dates, such as final exams or dorm move-ins. It will allow you to make the necessary arrangements needed for their appointment and recovery.
Ellis County Wisdom Tooth Removal
At Texas Institute of Oral, Facial & Implant Surgery in Midlothian TX, our professional and friendly staff are committed to providing you with a warm, comfortable environment. We are here to listen and work together with you and your college student for the best experience possible.
We proudly serve patients who live in the Waxahachie, Mansfield, Cedar Hill, and greater Ellis, Tarrant, and Dallas County areas.
Call to schedule a consultation for your teen or college student's wisdom teeth removal today!