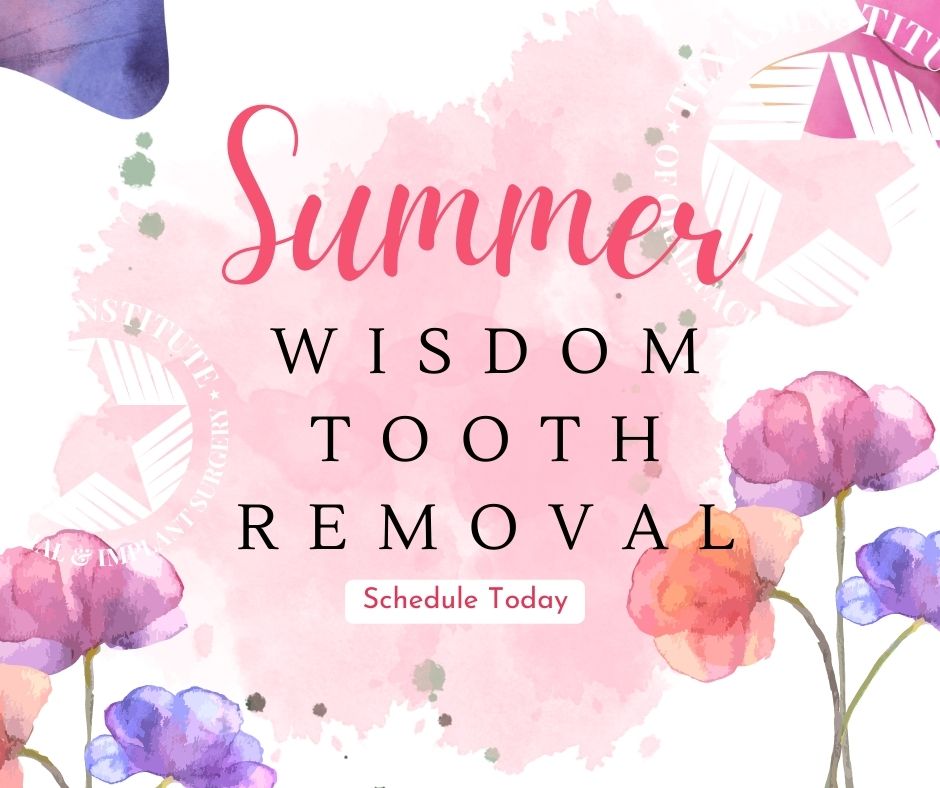 School will be out in a matter of days. Kids will be off to summer camp, getting part-time jobs, prepping to leave for college, or going on trips with the family. Before you know it, all of that extra "free time" won't be free after all. That's why right now is a great time to go ahead and plan for a consultation about wisdom tooth removal.
Advantages of Summer Wisdom Tooth Removal
Planning any type of oral surgery means having plenty of rest and recovery time. For teens and college students, you also have to factor in taking off from school.
Having wisdom teeth removal planned during summer vacation means your teen won't have to stress about rushing back to classes when they still need time to rest. It won't interfere with testing, projects, or college tours. Plus, your family will more than likely have a little extra flexibility to schedule the procedure when someone is there to look after them.
A More Relaxed Recovery
Not missing school is a big advantage of planning oral surgery during the summer. But it also provides your teen with some built-in downtime. They can prep for their wisdom tooth removal by stocking up on soft, tasty foods (popsicles, pudding, etc.), prepping their bedroom or the living room with a relaxing recovery spot, and watching all of the movies they've had on their list.
When your teen—and family—know you've got more than just 2-3 days to take off for recovery, it makes the wisdom tooth removal process just a little bit easier. Some teens like to take things easy for about a week if given the opportunity. Although you'll want to be there with them for the first day or two, this is a great time for them to unplug, recharge, and get some much-needed R&R. By the end of the week, they'll likely be ready to get back to normal.
It's Time to Start Planning Ahead
Our Midlothian oral surgeon can easily see your teen for a wisdom tooth consultation now before school is out. During the visit, we'll discuss how their wisdom teeth are situated, if removal is needed (or if it's better to watch and wait) and then go from there. Our friendly treatment coordinators will also check everything with your insurance plan to work out all of the details about your coverage. That way, we can answer any questions you have well ahead of your teen's wisdom tooth removal.
After everything is discussed, we can talk about planning an appointment time that works for your family's summer schedule. Have a vacation booked? Leaving for college? We still have plenty of availability for summer appointments, so your family can easily find a time that works for you.
Ellis County Wisdom Tooth Removal
Texas Institute of Oral, Facial & Implant Surgery is conveniently located in Midlothian, TX, just minutes from Waxahachie, Mansfield, and Cedar Hill. Wisdom tooth removal is our specialty! Contact us today to reserve a no-pressure consultation with our specialist.