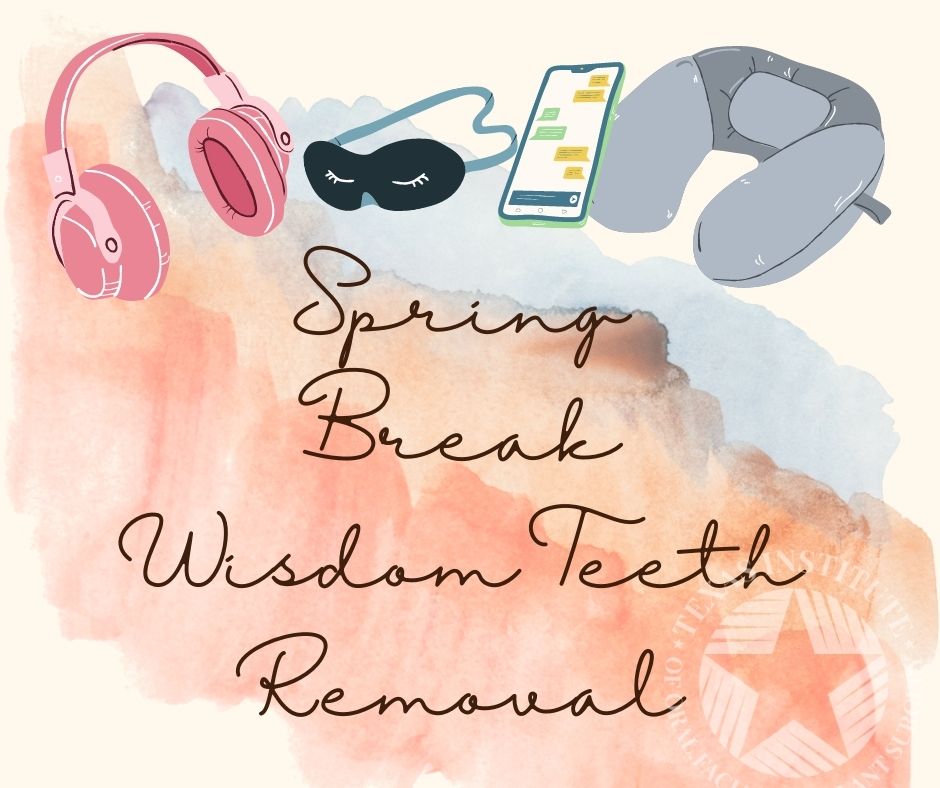 The timeline for recovering from wisdom teeth removal is always a big concern for parents and teens. If wisdom tooth extraction is planned during a college or school year, many opt to use the days off during Spring Break to have the oral surgery completed. If you know what to expect when you have wisdom teeth removed, it can make for a seamless return to school.
Inflammation and swelling are two of the biggest factors in wisdom tooth extraction recovery. While it is normal to experience some swelling after having your third molars extracted, inflammation can occur in the tissues around the site. By knowing how to prepare for your surgery and what to do afterward, you can reduce discomfort and return to school without missing a beat.
What to Expect During Wisdom Teeth Removal
Wisdom tooth extractions are different from other types of dental procedures. Oral surgery is usually required, making it a bit more involved than a routine dental extraction.
Texas Institute of Oral, Facial & Implant Surgery offers multi-specialty dental care, so our specialist will be able to recommend the best wisdom teeth removal method for your situation. We also offer in-house platelet-rich plasma (PRP) therapy, which significantly improves the recovery process and reduces post-surgery discomfort.
Once the extraction is completed, be sure to follow your recommended home care instructions. We will usually see you back within a couple of weeks for an evaluation to make sure you're healing properly.
Ensuring Your Comfort
During wisdom teeth removal, your comfort level is the most common concern our patients usually have. Fortunately, we offer in-house sedation options that can help you to relax, or feel like you're falling asleep during your wisdom tooth extraction. It will depend on what you have experienced, your anxiety level, and the complexity of the procedure. Most wisdom tooth appointments are completed in under an hour froms tart to finish.
Recovery from Wisdom Teeth Removal
In general, it takes two weeks for your wisdom teeth extraction sites to completely heal. But you will likely only need to be away from school and work for a few days. Most teens and college students are ready to go back to school by the time Spring Break is over.
To minimize discomfort and reduce swelling, we recommend that you apply a cold compress to the side of your mouth on and off every 20 minutes for the first day. It is also important to follow a soft diet for the first few days, so plan to keep food like pudding, ice cream, and gelatin on hand.
If necessary, we will prescribe a prescription pain relief medication; however, most people will only require an over-the-counter pain reliever such as ibuprofen for any discomfort. Be sure to follow all instructions after surgery to avoid any complications with dry sockets.
Wisdom Teeth Removal in Ellis County
Book an exam at Texas Institute of Oral, Facial & Implant Surgery today to reserve one of our remaining spring break wisdom tooth removal appointments.