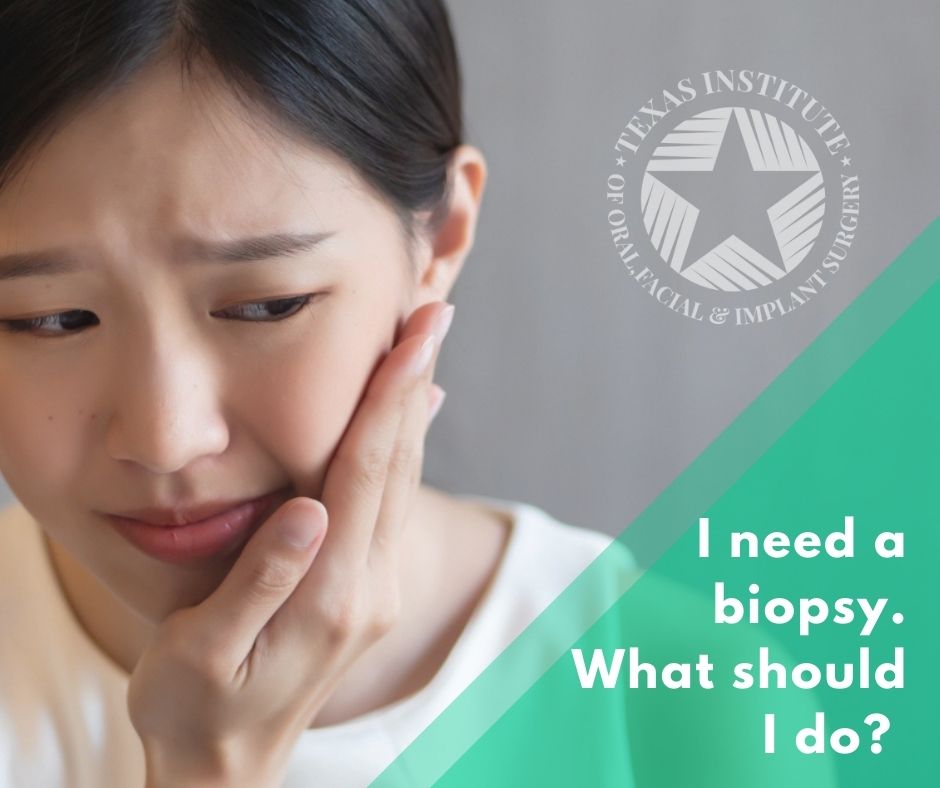 An oral biopsy answers a lot of questions about the unknown.
"What is a biopsy?"
"Should I be concerned?"
"Is it something cancerous?"
"What's in that cyst?"
"Will the biopsy hurt?"
Early diagnosis of suspicious lesions is one of the best ways to effectively treat oral disease. The sooner concerning tissues can be pinpointed, the better success that you can have in treating the condition. That's why dentists frequently refer their patients to our Midlothian specialist to have a biopsy performed.
Biopsies tell us exactly what type of tissues are inside of a specific area. Once they're collected, we send the tissue samples to a lab for microscopic diagnosis. Within a couple of weeks, we have the results back and can interpret the data for our patients. The type of cells present will determine the standard of care for that particular lesion, growth, or cyst.
Some types of biopsies can be taken using a small brush or numbing the tissues and using a punch-type tool to remove a small portion of tissue. Others are deeper inside of the bone and may require a short surgery with sedation to access them.
When you need a biopsy, you also want peace of mind knowing that a professional is taking all of the guess-work out of the process. That's why so many dentists in the Ellis and Dallas County areas send their patients to a specialist. At Texas Institute of Oral, Facial & Implant Surgery, we offer biopsy services to help identify pathological tissues and map out a strategic health plan for the patient, pending the final diagnosis.
If you are looking for the best oral surgeon in the Southern Dallas, Ellis, Tarrant or Hill County region, contact Texas Institute of Oral, Facial & Implant Surgery to schedule a consultation with our highly-experienced specialist. We're here to give you the peace of mind you need and the answers you deserve!