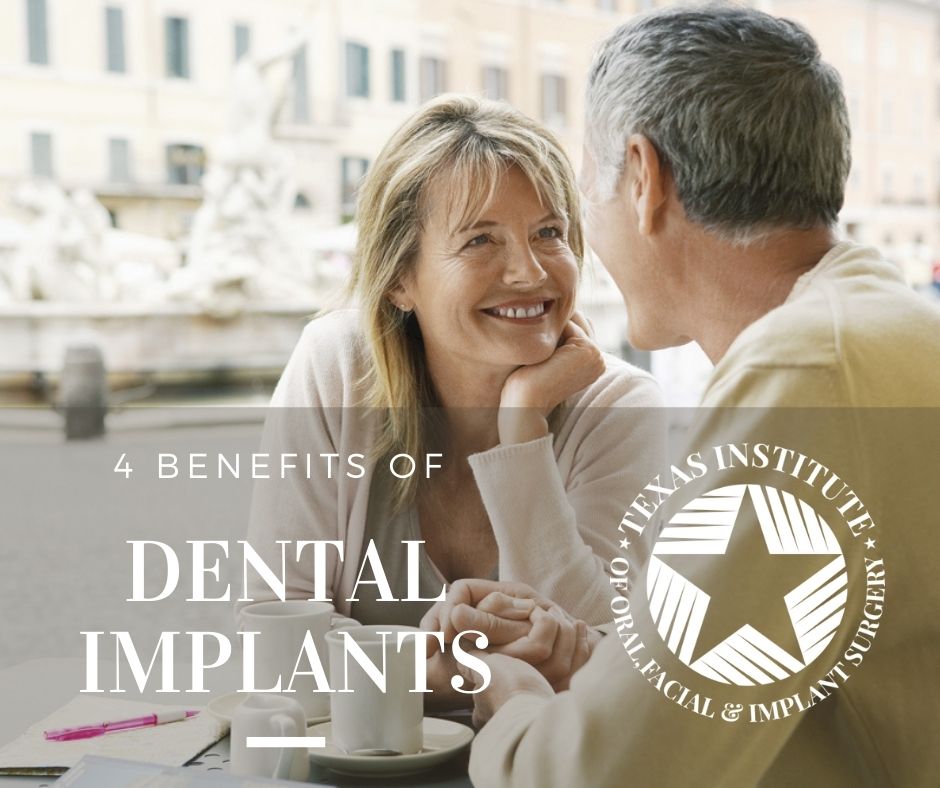 Do you have missing teeth? Dental implants are one of — if not THE — best way to replace them. But if you're still weighing all of your options, be sure to give these four benefits some thought before you make your final decision.
1. They Outperform Other Restorations
The modern dental implant is stronger than any other type of restoration on the market. In fact, they're stronger than anatomical teeth (but don't use that as an excuse to use them for opening things!)
2. Dental Implants Reinforce Your Tooth Alignment
The shape and placement of the implant help support their neighboring teeth. Instead of teeth tilting into the open space, they're reinforced for the long-term. In turn, the surrounding bone stays healthier and as a side effect, your facial profile looks fuller than it would with missing teeth.
3. Eat Whatever You Want
With a removable partial or denture, you have to adjust your diet. With dental implants that isn't the case. Enjoy a juicy steak, bite straight into a crispy apple, and chew gum if you feel like it (sugar free, of course.) Dental implants give you the freedom to maintain a balanced diet and enjoy all of your favorite foods. It's almost like having your real teeth all over again.
4. Designed to Last a Lifetime
When maintained properly, your new dental implants have the potential to last an entire lifetime. All you have to do is brush and floss them daily, schedule regular dental checkups, and keep the gums and bone around them healthy. They truly offer the best return on investment when it comes to tooth replacement.
Dental Implants in Midlothian, Cedar Hill
Texas Institute of Oral, Facial & Implant Surgery is conveniently located between Cedar Hill and Midlothian at the Ellis and Dallas County line. Call us today to schedule a no-pressure consultation.